At the beginning of 2015, I set myself the slightly ridiculous challenge of reading fifty books in the year. You can read more about it here but my basic thought process was that I had a lot of books sitting on my bookshelves that I hadn't read and I wanted to change that. I'd rather gaze upon my shelves and mentally check off the majority of them as read, rather than just seeing a looming, ever-growing "to read" pile. So set myself a crazy challenge I did. How did I fare?
Well, not so great. Actually, no, I think I did pretty damn well really. I read 41 of the 50 I was aiming for. I was on track for the majority of the year, in fact, I believe I was even ahead of schedule early on in the year. Then I started reading Game of Thrones.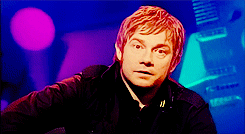 I know! I know! What a colossal cock-up that was. It meant I spent from August to December devouring that whole series, which was, let's be honest, great because those books are awesome, but also not so great because it meant I fell very much behind on my read-one-book-a-week schedule. Around mid-December time, I realised that "Oh yes, that's right, I said I would read fifty books this year. Huh. I wonder how far off I am." *checks Goodreads* HAHAHA only 11 books HAHAHA. After realising this, my friend Laura and I had a conversation that went along the lines of:
Me: Man. I have 11 books to read to meet my challenge this year.
Laura: Bahaha. Go go, quick, you might manage it! It's like one a day lol.
Me: Oh god, it practically is.
So yeah, it didn't happen. I tried valiantly. Well. I say valiantly. I tried, kinda. I was just so exhausted at the end of last year that I often wasn't in the mood to sit down and power through a book. I thought maybe I could just extend the goal into this year and finish reading the nine books I need to. But then I lost interest in that too and the more we entered January, the more it just seemed silly to try and drag out a challenge from the previous year. So I'm facing the fact that I just did not achieve my goal of reading 50 books. And that is more than okay. I still read a heck of a lot! I made a decent dent in my bookshelves! I'm pretty happy overall.
Enough chin wagging! Here are my thoughts on the 41 books I read in 2015:
Best book
The Opposite of Loneliness by Marina Keegan. So. Good. I've raved about it many times and will continue to do so.
Worst book
The Catcher in the Rye by J. D. Salinger. So. Bad. I didn't identify with the main character, Holden, and didn't even like him. It felt as if there was very little point to the book; the plot got lost about halfway through it seemed. There was also very little character development in my opinion. It's always a let-down when a classic turns out to be so dull, isn't it? What do you think about this book?
Most helpful book
Craft for the Soul by Pip Lincolne. What a cracker of a book this one is. I found it full of handy tidbits from morning habits to creativity. Even months after reading it, my mind keeps drifting back to a lot of the points Pip made. I think I might re-read it and do a proper review on here sometime soon.
Most inspiring book
Very Good Lives by J. K. Rowling. Because apparently everything this lady touches turns to gold. Literary gold. It's a short read as it is the speech J. K. made at Harvard University and covers things like dealing with failure, imagination, and creativity.
Most disappointing book
Paper Towns by John Green. Urgh. I was not a fan of this book, which greatly disappointed me. I anticipated that I would enjoy it as much as The Fault in Our Stars but no. I just could not get on board. I didn't find any of the characters particularly likeable or interesting and the plot was a tad dry.
Most surprising book
Lost & Found by Brooke Davis. I did not expect to love this book as much as I did. I'd seen a few copies floating around some local op shops over the past year or so and picked it up and put it back down every time – not sure why. Then I read a review of it somewhere, and saw that quite a few people doing the A Year of Australian Writing challenge were recommending it and thought I'd give it a crack. So the next time I saw it, I grabbed it. I found it so refreshing and giggled out loud a lot. Highly recommend it.
So there you have it. Another year in books gone by. Crazy stuff. I have a different kind of reading challenge in mind for this year but will save that for another post. Looking forward to it though!
What have you enjoyed about reading this year? Have you read something you normally wouldn't? What was your favourite book?
Jacquie